Back from my sabbatical of sorts in the Florida Keys for a couple of months, it's time for an update. A few editorial commissions plus a fun project for Shar Music kept me busy through April. The "Zen of Cooking", for one of my favorite art directors and my good friend Jim VanFleteren, appeared in the March/April issue of Eating Well Magazine.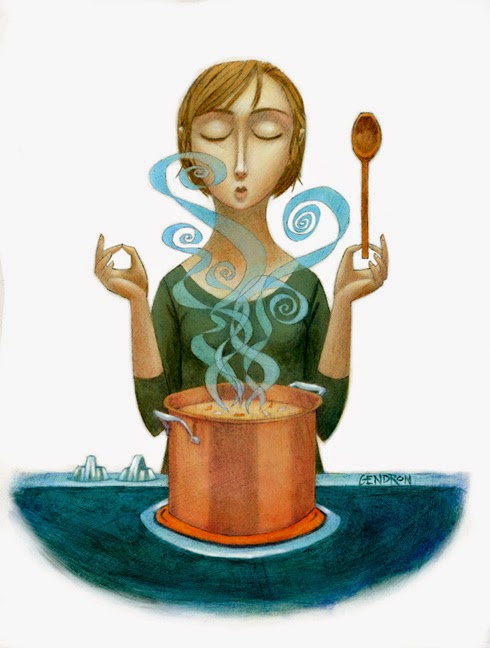 I had a blast with the latest cover in the Coffeehouse Mystery Series for Penguin, written by the award-winning authors Alice Alfonsi and Marc Cerasini (pen named Cleo Coyle) and art directed by the truly amazing Rita Frangie. This book, 14th in the series, weaves traditional fairytale images throughout the narration. Looks like I had steam on my mind in the middle of January.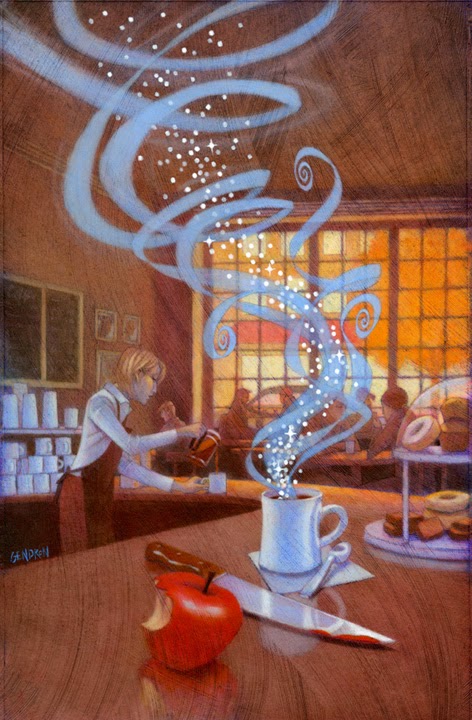 Shar Music is an Ann Arbor based company that has a large online business and local showroom selling string instruments, sheet music and supplies. These images, two of four, were painted for Sophia & the Secret Violin by Aja Gabel, a personal project put together by my friend Joe Chapman and the company's owner, Haig Avsharian.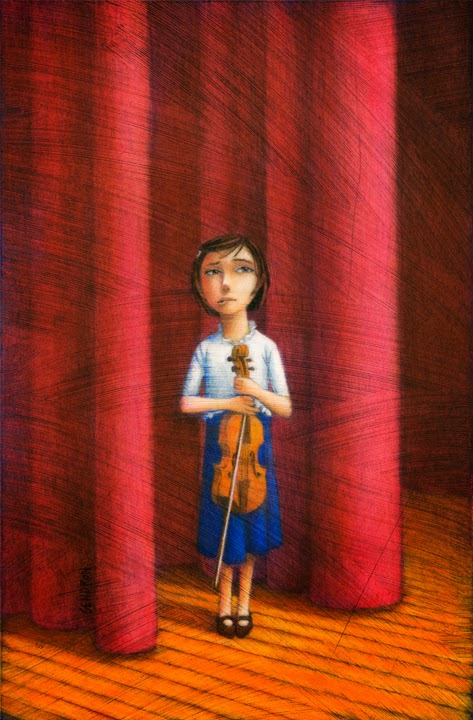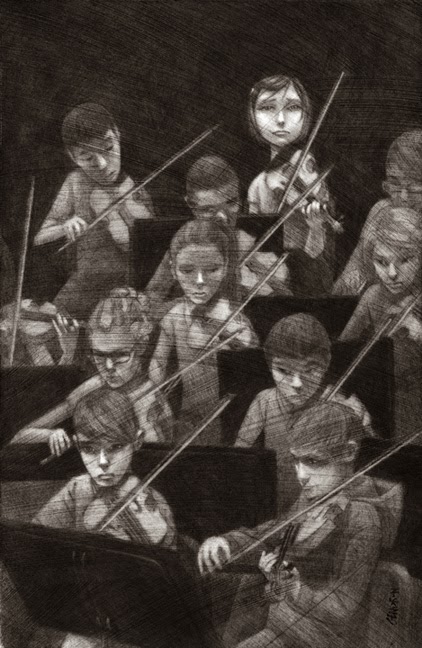 During the time in Florida I went back to school (my own!) in Acrylics – still learning how to use the Open line of slower drying paints. Hilltop Laundry in Key West is only maybe 20 years old but looks like a holdover from the 50s. I saw the midday sun on its incredibly turquoise walls and had to shoot. Waited maybe 45 minutes for just the right view of the only customer (or employee) in the place. I loved the old plastic chairs and the patterns made with the machines inside, plus the idea of interior and exterior.
. Here are some progress shots. I didn't quite get it finished before we left. My illustrator side is still winning out over my fine art side. I'm working on that!