In honor of my newly updated website, I'm posting a WIP snapshot.
The commission is for the third book cover in a new-ish, crazy mystery series dealing with the supernatural, ghosts and creepy castles. Published by Kensington Press and written by Tamara Berry, this one is set on the Scottish coast in an isolated castle. The cat's a requirement.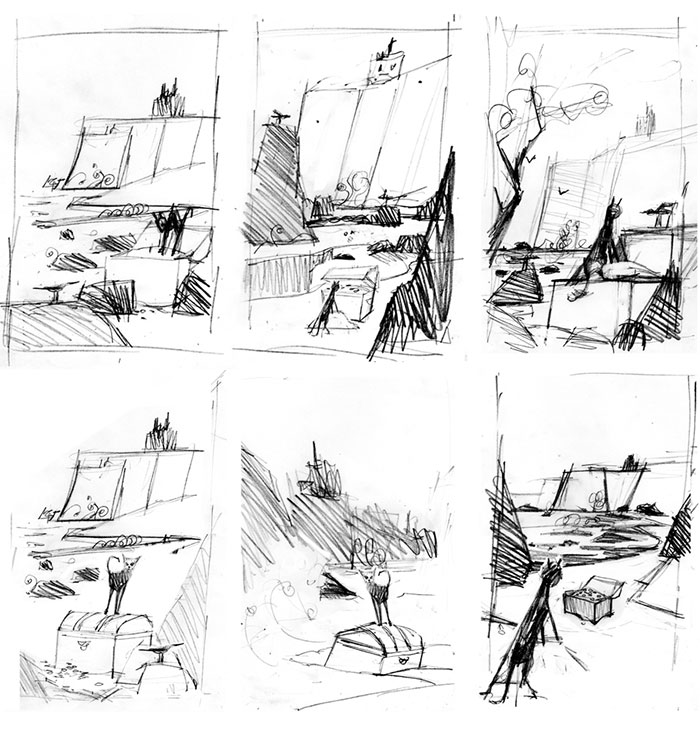 Roughs, not ready for prime time.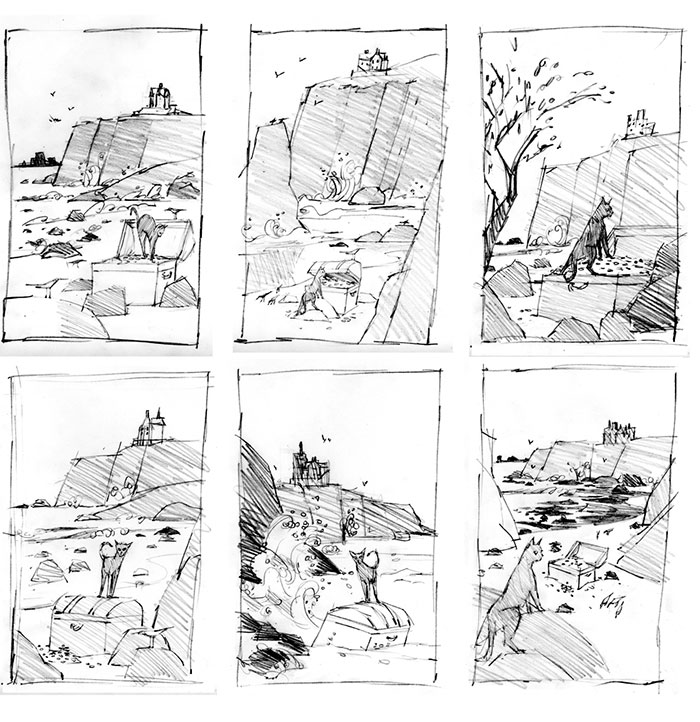 These went to the AD. I'm crossing my fingers for 2, 4 or 5.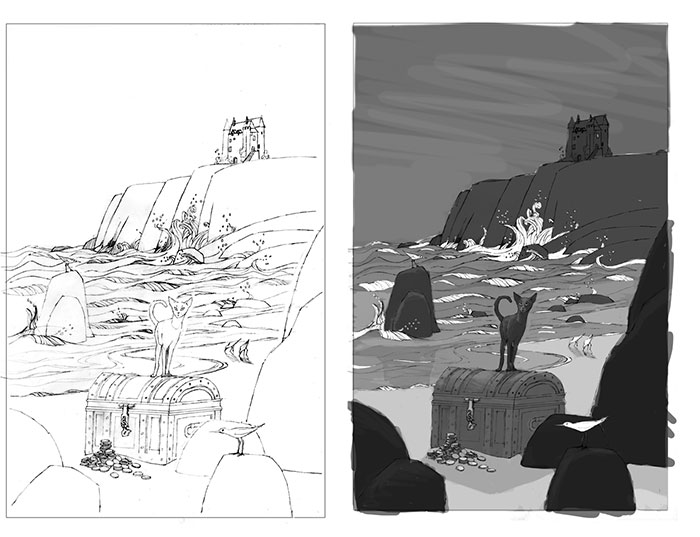 Door number four it is. Tight pencil and value study.
I've spent a lot of time on the water in very small sailboats on very big seas, and I wanted to summon up that stormy, dark day that I remember with trepidation. Working hard to stylize the waves, crests and troughs. Trying to simplify and flatten the perspective.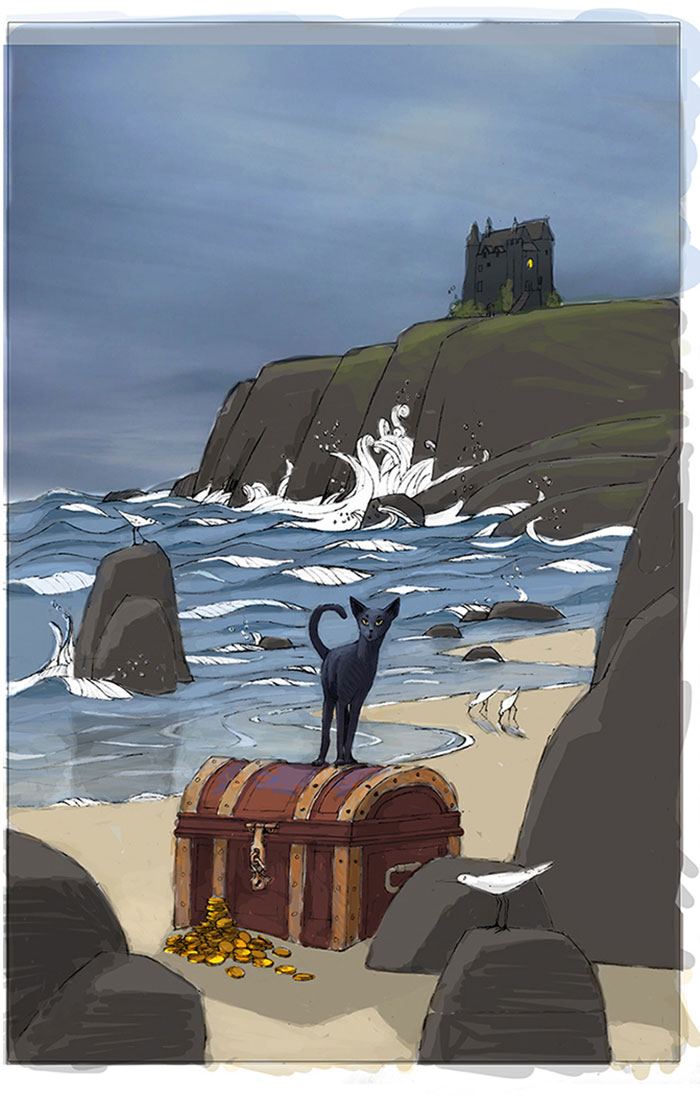 Color rough. It's a go, except that the editor wants a pop of color in a piece of clothing that's washed up on the shore.
I'm on to the final painting, traditionally in acrylic and oils.
And here's the final painting.