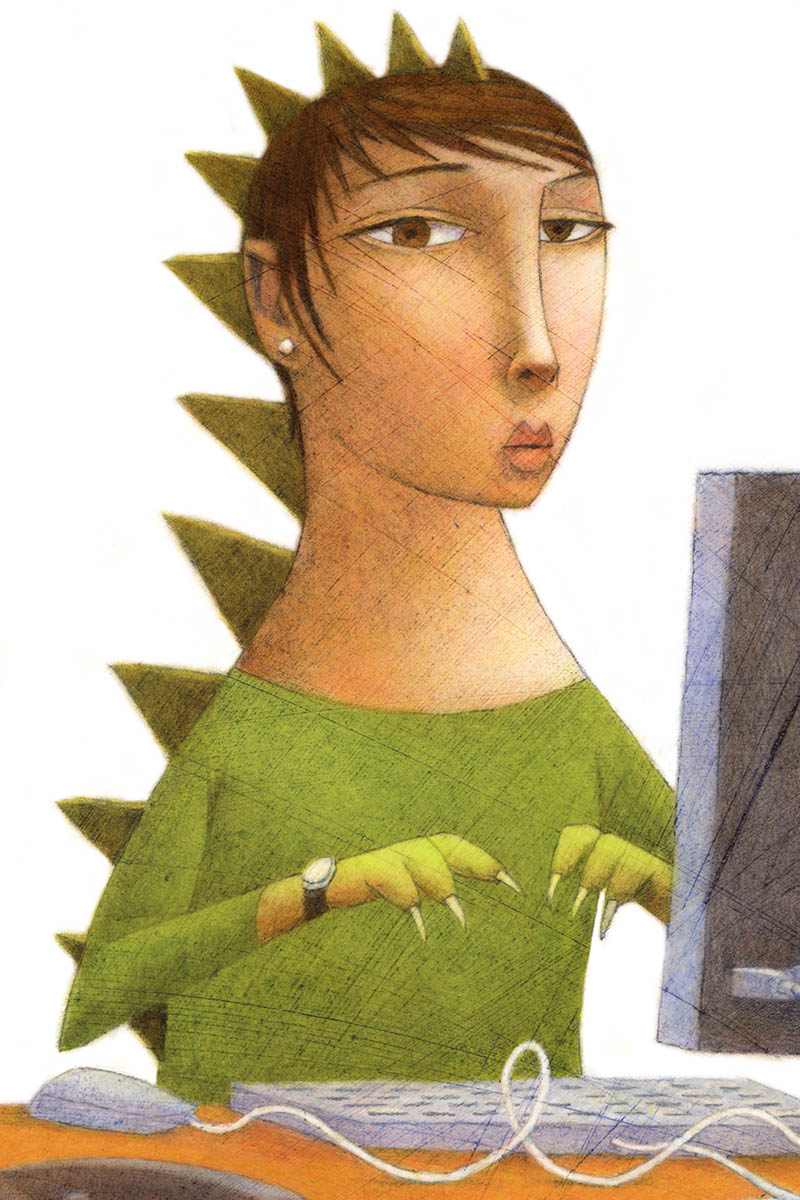 Somewhere in the last century, Cathy Gendron stumbled out of college with a BFA and a serious need to draw. Landing unexpectedly in the ad department of her local newspaper, she discovered editorial illustration, which perfectly connected her love of reading with a passion for art. A short stint as art director for the Detroit Free Press taught her that she really didn't enjoy the management side of the business. She quit and has been making pictures ever since.
Working traditionally, Cathy applies thin glazes of oil color over a casein underpainting. Her images have appeared in numerous publications for the editorial, book and corporate markets, including The New York Times, The Wall Street Journal, The Washington Post, The Dallas Morning News, Newsweek, US News and World Reports, Utne Reader, Seventeen, Penguin Random House, Simon & Schuster, Kensington Publishing, IBM, Target and Saatchi & Saatchi.
In 2015, she designed and painted a 4,000-square-foot mural in Ann Arbor, "Enduring Roots". That same year, she made her debut as a children's illustrator with The Nutcracker Comes to America, written by Chris Barton. Her second illustrated book, Trees Make Perfect Pets by Paul Czajak, is slated for publication in the spring of 2020.
Cathy's work has won awards from Communications Arts Magazine, Society of Illustrators Los Angeles, Print Magazine, Society of Publications Designers and the Detroit Creative Directors Council. She has exhibited her paintings in Ann Arbor, Detroit, and Lansing and after 30 years, she is still sending countless art students into the unknown from the College for Creative Studies in Detroit.
CATHY GENDRON IN THE NEWS
Ann Arbor's Largest Mural Unveiled