We've been busy on Oxford's roof for the last 3 weeks and yesterday was the last day of painting for my crew of three, Kyle, Andrea and Anna. Now I can stop worrying about their safety, 5 stories up!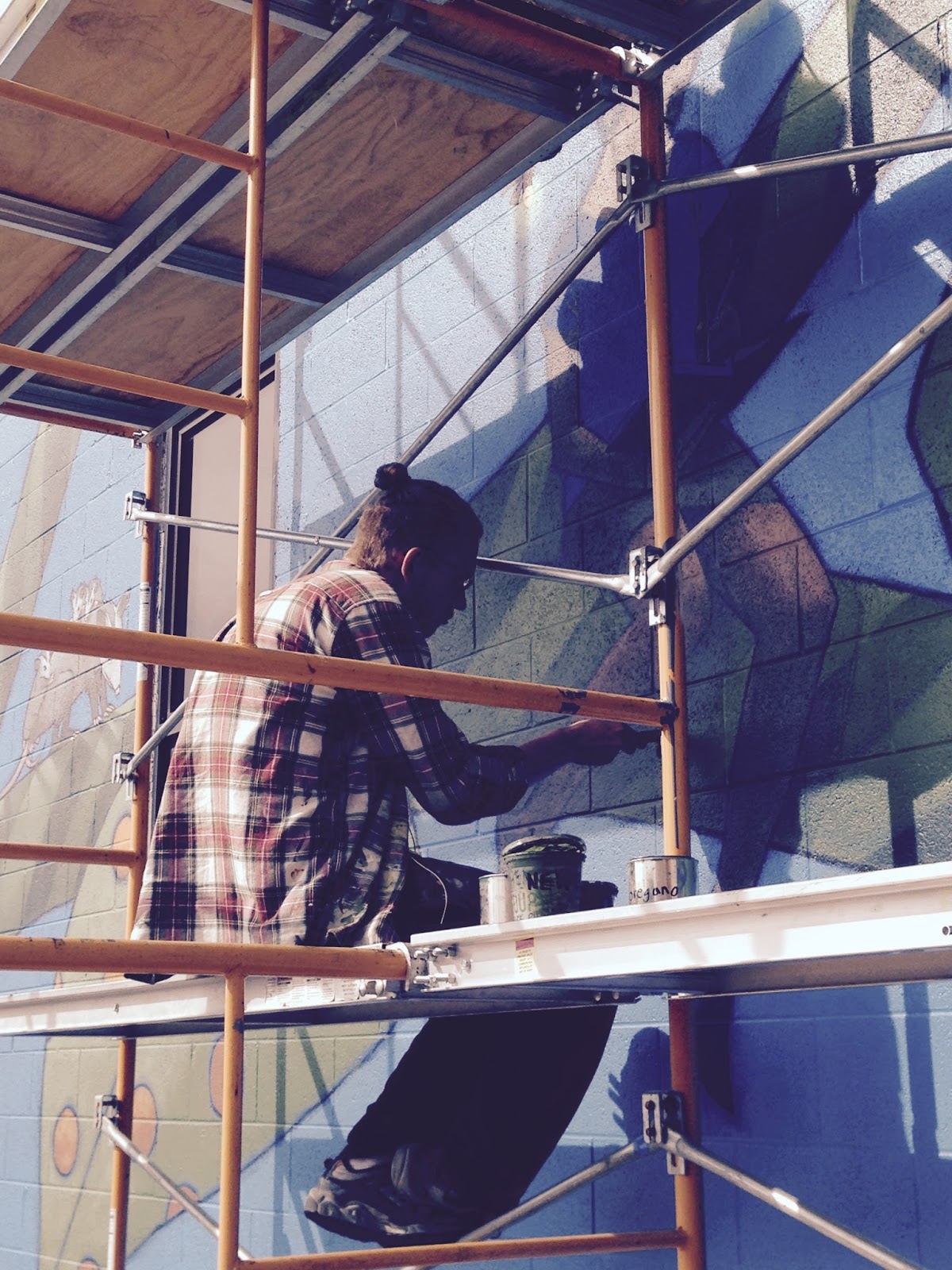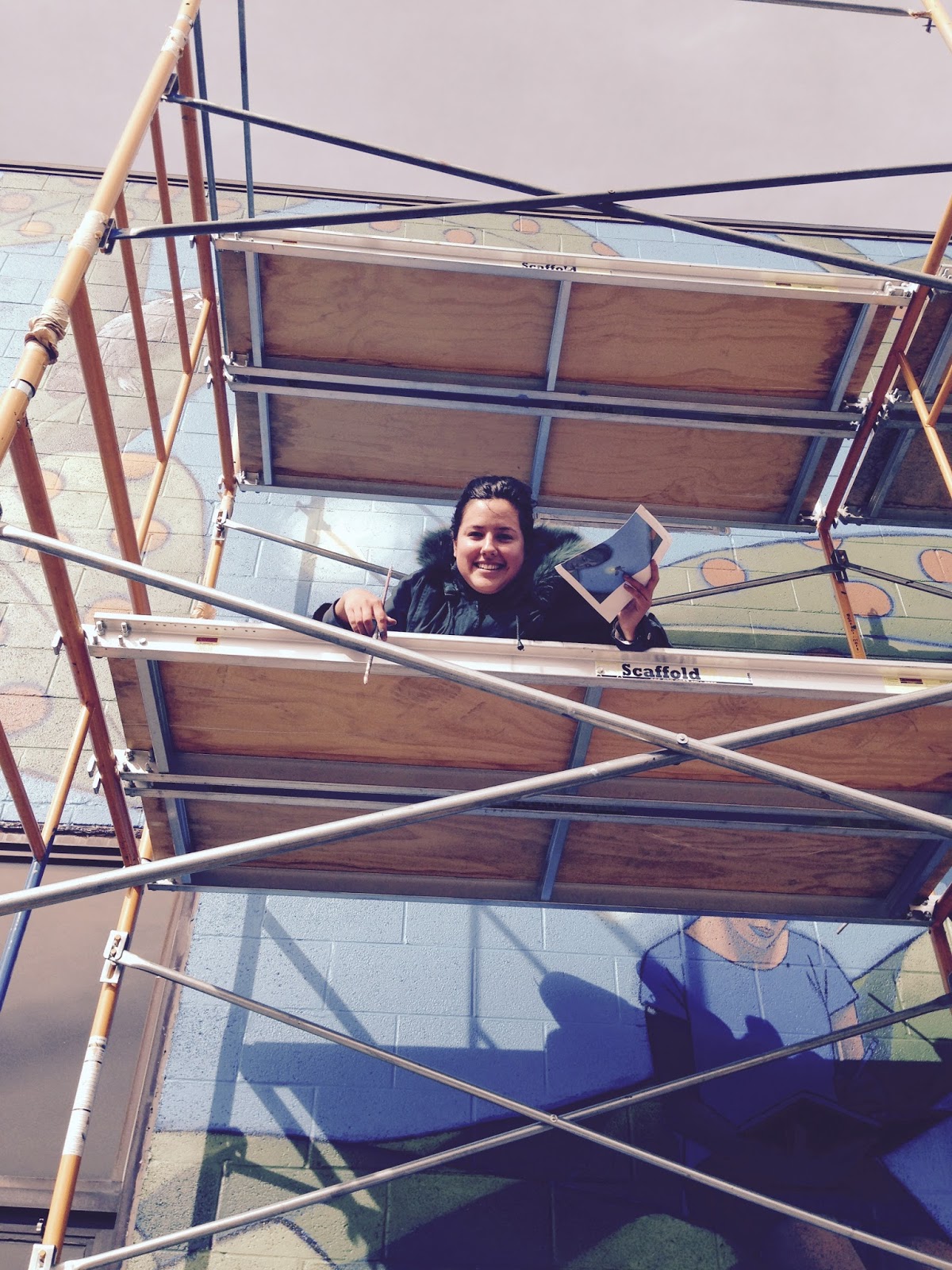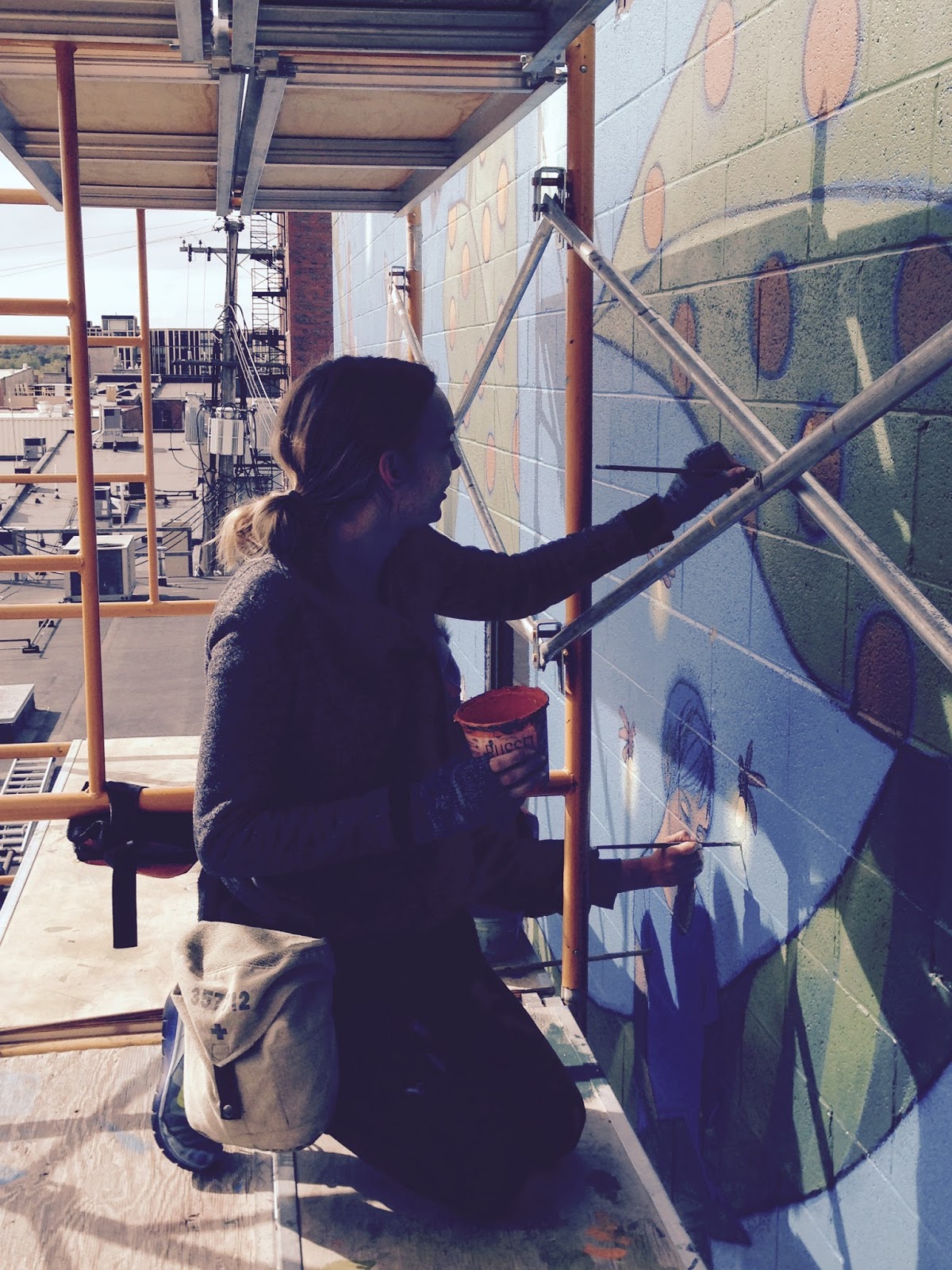 With the exception of a few lingering days of intense heat, we've been lucky with weather. The wind was a new challenge. Patrons of Aventura were surprised when on of my laminated reference images floated down during Happy Hour and we seemed to be constantly chasing down paint cup lids. This past week with wind gusts from 20-25 knots, I was grateful that the scaffolding was anchored to the masonry.
Thank you Anderson Paint, for custom matching the sky color that was in my head – now on my fingers.