One of the biggest challenges of this project has been the curb and crushed rock beneath the wall. Right off the bat, we had to eliminated a sissor lift (can't get it close to the wall) and scaffolding with wheels (same issue). A bucket lift was expensive and created difficulties with parking in the lot. That, plus we needed to accommodate four of us working at the same time.
With the help of Delux Rental in Ypsilanti, we came up with a solution – four scaffolding towers that would be moved every week or so as we continue on down the wall. An additional challenge was the concrete wall that has to be spanned at the end of the parking lot. What a hassle, but it has worked out – big thanks to Sean and Paul from Delux. Mary Thiefels of Treetown Murals stopped by with advise in configuring the walkboards, and moving people and materials up and down most efficiently. Thanks so much Mary!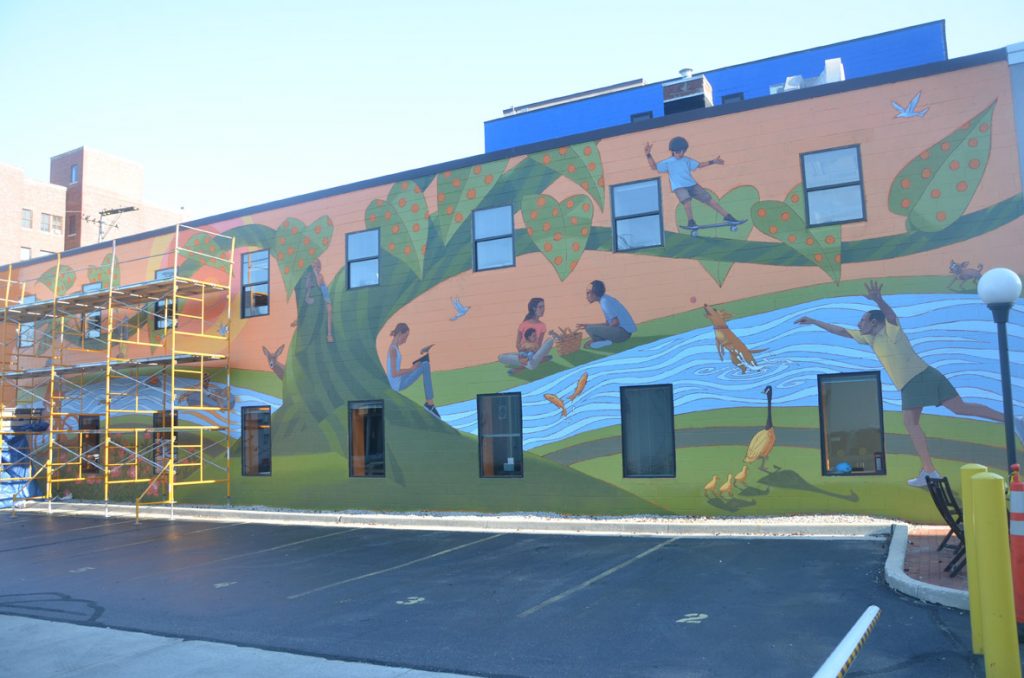 As of the middle of August we'd progressed through two scaffolding moves. I really love painting on cinder block. The texture makes it easier to blend, dry-brush style.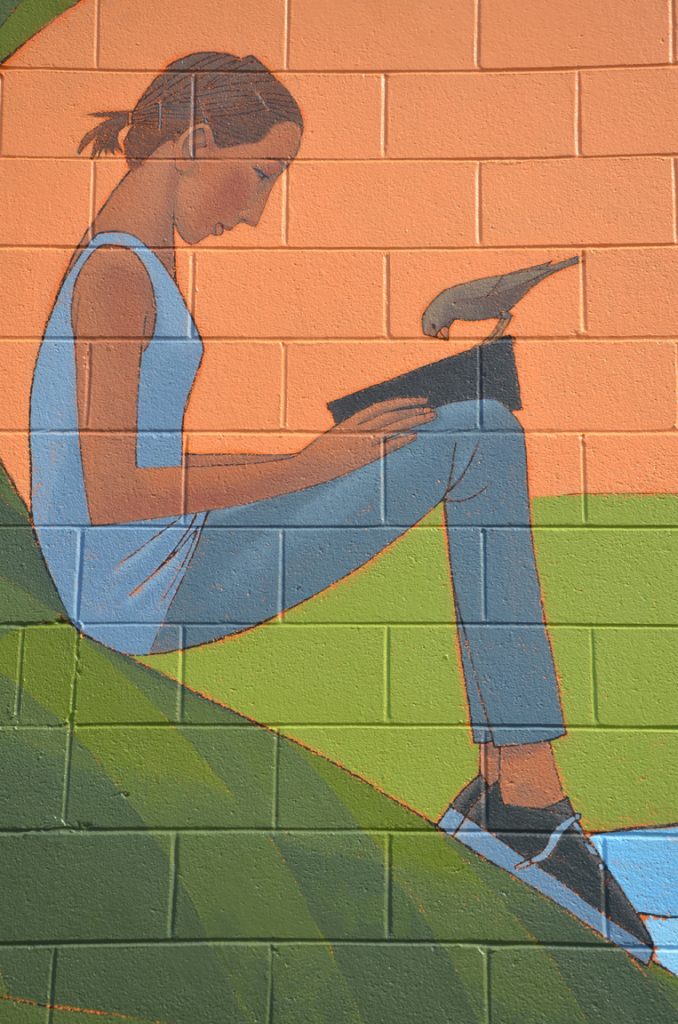 We've been blessed with great weather for the last month and a half, if you don't count 90+ degree days. The painting is a pleasure, but figuring out the rest of the puzzle has me up in the middle of the night. For heat relief, we found some synthetic, loosely woven cloth and configured it to hang from the scaffolding, giving us shade in the afternoon while letting the breeze in. Ahhhh…much better.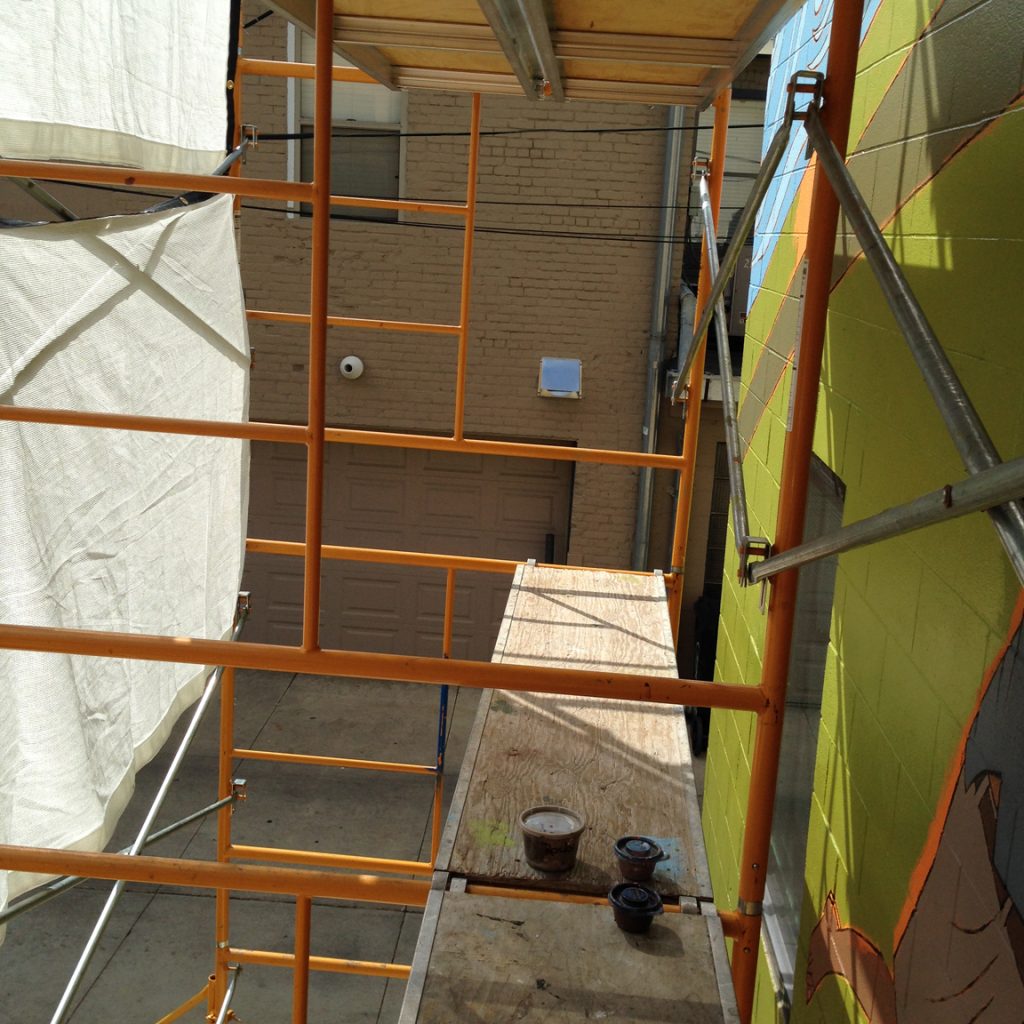 Around the first of the month we'd finished the lower mural and were ready to tackle the upper design. The projection and tracing needs to happen before the scaffolding is assembled so onto the scary ladders we go. Thanks to our ground crew, Marcia Maier, we have documentation of the process.
Next comes the big move to the roof. Up we go with all the scaffolding plus our equipment and paint. Delux moved the big stuff, leaving the rest (including all the paint) to the rope and bucket brigade. Thanks to Kyle, Andrea and Anna for the backbreaking work!